THE PACE-SETTER IN THE NUTRACEUTICAL INDUSTRY
Lipogen has been leading the nutritional supplements industry in a transformation for over 25 years. The company was established on a pledge of customer trust, loyalty and partnership – producing safe, quality, effective phospholipid formulas and maintaining the highest ethical standards.
We believe that you as a health professional or wellness company are committed to protecting and promoting individual health, and naturally, demand the best in nutritional supplements.
Results: Premium quality driven by proven science
Fortunately, the U.S. FDA (Food and Drug Administration) is very strict about what supplement manufacturers can claim to be effective, which is why all of Lipogen's formulas – not just their individual ingredients – are proven by clinical studies. Scientific findings in effectiveness, dosage and safety are published in top peer-reviewed journals. 
Safety
Lipogen's products are manufactured in FDA-audited facilities that have undergone safety reviews, receiving prestigious national and international certifications.
Superior compliance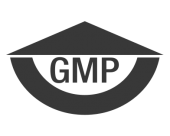 Good Manufacturing Practice 
Complying with international GMP, Lipogen production facilities adhere to comprehensive standards for quality in manufacturing, control, human resources, administrative support, etc.
Current Good Manufacturing Practice
Lipogen products are produced in an FDA-inspected manufacturing plant – in a facility that complies with US FDA cGMP regulations for the design, monitoring, control and maintenance of manufacturing processes and that uses up-to-date systems and procedures.
Quality Control
Lipogen follows the strictest manufacturing quality standards. In fact, the company undergoes quality control audits by multiple authorities, which are equivalent to pharmaceutical companies, covering all manufacturing stages, end to end. This strict process begins with the sourcing and production of raw materials and continues through production and packaging, including independent, external laboratory testing. 
Lipogen uses best practices to ensure water and air purity, with routine lab confirmation:
HEPA high efficiency particulate air filtration to remove airborne particles

Solvent-free production and clean water purification to minimize contamination and make for healthier products
The industry benchmark
Innovation is in Lipogen's DNA. We were the first in the world to:
Develop the most important molecules for proper brain function from a vegetable source
Demonstrate the effectiveness and safety of these molecules
Receive Generally Recognized as Safe (GRAS) FDA approval for unique phospholipids
Investment in research
We invest heavily in R&D, continuously innovating our formulas and developing new products, so that each scientific discovery can help more people improve their health and functioning.
Patents to prove innovation and integrity
Our formulas are patent-protected, so you always know exactly what you are purchasing and selling to the consumer.
Distinguishing Product Qualities
Purity
Lipogen manufactures all the key active and raw ingredients that go into our products, which means that we control the quality, and prove purity through both on-site labs and external quality verification.
Solvent free, water-based production
Lipogen products are not made with solvents. The eco-friendly manufacturing process is strictly water based to support sustainability.
Many "free-from" benefits
Lipogen products are gluten free, dairy free and egg free. They contain no fish/shellfish, no sugar, no preservatives, no peanuts/tree nuts, no preservatives and no artificial flavors. Bulk products are free from maltodextrin, magnesium stearate, silicon dioxide and glycerine. All Lipogen formulas are available in PCR-negative non-GMO formats.
High bioavailability
Lipogen's production processes replicate how the body naturally creates "brain food," making Lipogen formulas body-friendly – to work in synergy with how the human body transforms supplements into nutrients. The results are Lipogen formulas that enter circulation in high percentages for quick, active cell nourishment.
Dietary compliance
Lipogen formulas comply with the highest level of Jewish dietary laws (Badatz) and have Halal certification.
Long shelf life
Lipogen's formulas are chemically stable, giving them extended shelf lives in diverse environments.
Protectors of the environment: Sustainable manufacturing
Respecting the environment is integral to the Lipogen culture. Lipogen's manufacturing is sustainable – using processes that minimize negative environmental impacts, conserve energy and natural resources and are safe for consumers, employees and communities. We do not use dangerous solvents and take full advantage of recycling, including water recycling, reuse and reclamation, and waste processing.
From source to shipping, along the supply chain, we work only with companies who share our h4 sustainability values and full commitment to corporate responsibility, such as Cargill, our core soy supplier. Our sustainability and continuous quality improvement program ensures that Lipogen stays ahead of the curve in order to minimize our environmental footprint.
Transparency
Lipogen product labeling enables companies to be open and forthcoming about product ingredients and fulfilling the pledge of sustainability.
We believe that customers can recognize quality science. So, you know that when we say that a product is proven in clinical studies and published in scientific journals, the facts are reliable.
Curiosity is core to our values; we encourage our team to pursue knowledge, and we encourage our clients and consumers to learn about how our products work.
Model corporate citizens
Lipogen's special-needs employment program gives work opportunities to individuals who are differently abled, who can put their skills to use in a range of positions.
Giving back to the community
Lipogen is an active sponsor of the Rutenberg Institute, a non-profit that trains youth in innovation, technology and leadership, and advances social welfare programs.
Lipogen supports the International Association For Premenstrual Disorders (IAPMD), the world's largest non-profit that provides education, support, resources, and tools for women with PMDD (premenstrual dysphoric disorder) and premenstrual exacerbation (PME), to help them live healthy lives.
Respecting animals
Lipogen was the first company to show the effectiveness of vegan phosphatidylserine and the first to produce it on a large scale. Production of phosphatidic acid, phosphatidylcholines and sophisticated vegan Lipogen formulas followed suit.
Lipogen's bulk supplements are not and have never been tested on animals, which makes our products harder to develop, but we believe that respecting living beings is worth it.
Our responsibility as a business is to set the highest standards for ourselves and deliver consistently what we promise. We apply these values in everything we do and instill them in our teams.